About Capital Advantage
Capital Advantage was established in 2007 and is based in Melbourne. We specialise in providing home loans and commercial loans to a wide range of business and personal clients.
We have access to over 30 different lenders, enabling us to tailor a deal to meet the specific needs of each client.
We are a full member of the Mortgage and Finance Association of Australia (MFAA) and the Credit Ombudsmen Service (COSL).
Our clients trust us to handle all aspects of their deal, from the initial meeting, structuring of finance, preparation of finance application, document sign up, organisation of settlement and post settlement services.
At Capital Advantage, we offer a service that you can count on. Rest assured that your calls will always be returned promptly and that you will be kept fully informed as to the progress of your finance application.
Our brokers have a wealth of knowledge and experience, gained from in excess of ten years experience working in lending roles at leading financial institutions.
Our Mortgage Brokers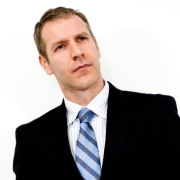 Mortgage Broker
matt taylor
Matthew, Director and co-founder of Capital Advantage, holds a degree in Economics and Finance, Dip. of Mortgage Broking, Dip. of Financial Planning, and is a Licensed Business Broker.
Matthew has a complete understanding of the acquisition and valuation process of financial services firms and has assisted the acquisition and funding of over 100 financial services firms, ranging from small boutique firms to large listed companies. He provides a wealth of knowledge to any company looking to engage his assistance in areas of acquisitions, mergers, succession, business transition and exits.
Contact Details

0407 549 349